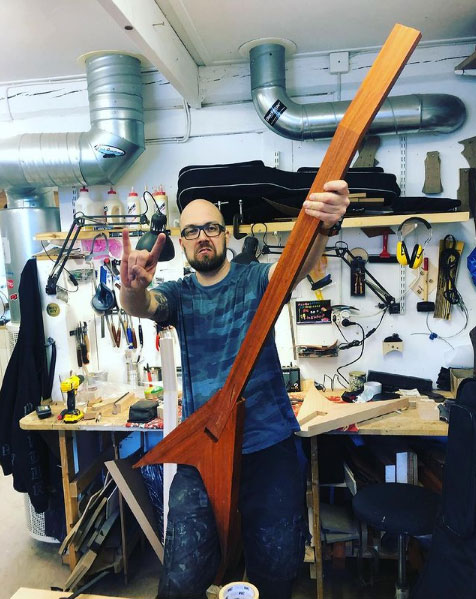 My name is Kristian Bäckbrant and my passion is bass and guitars. I build my own instruments and create what I can not get elsewhere. Welcome to my website and be inspired!
I am currently studying at the Academy of Musical Instruments in Stockholm, Sweden and learning the traditions and craftsmanship of building instruments.
Duis aute irure dolor in reprehenderit in voluptate velit esse cillum dolore eu fugiat nulla pariatur. Excepteur sint occaecat cupidatat non proident, sunt in culpa qui officia deserunt mollit anim id est laborum.